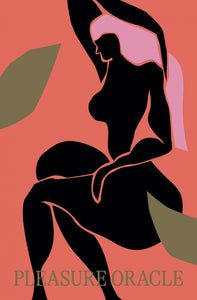 Pleasure Oracles Deck
Regular price $25.00 Sale
Pleasure Oracle is a fun and playful intimacy deck of cards, designed to stimulate joy, desire and passion into your life and relationships.
Featuring 52 full-colour cards set in a beautifully designed box, each card will be an answer, an insight, call to action, or all of the above relating to themes across love, sex and erotic intelligence.
Designed to be read a one card at a time, or in a spread, you will discover original, insightful and sensuous wisdom, that will not only ignite pleasure and excitement with a partner, but it will guide you on how to own your sexual power, deepen your self-worth, and be the master of your own desire.